75+ Google Reviews for the Law Firm of Kevin P. Sheerin
The NYPD Candidate Assessment Division requires all candidates print and prepare the following forms prior to reporting for their formal interview with an investigator:
CAS-11 Gun Security Form
CAS-15 Inquiry Regarding Conviction for Misdemeanor Crimes of Domestic Violence
CAS-16 Request for School Records
CAS-19 Request for Candidate's Employment Records
CAS-25 Authorization for Release of Information
CAS-29 Candidate Records Check
CAS-32 Notice to NYPD Police Officer Candidates
CAS-38 Corruption Hazard Acknowledgement
Location of Military Records
CAS Attachment (A) Form
CAS Attachment (B) Form
Candidate Resource Booklet
Candidates must follow the instructions and complete the forms carefully. For any questions on how or when to complete a form, Candidates can call the NYPD Candidate Relations Desk at 718-312-4226.
NYPD Police Officer candidates are required to take and pass a competitive civil service examination by the Department of Citywide Administrative Services (DCAS).
The NYPD Candidate Assessment Division will only accept forms from candidates who have successfully completed the written Civil Service exam. Upon successful completion of the written exam, Candidates will be notified by the department to proceed with the form application process. Eligible applicants will receive a welcome email to begin their hiring process.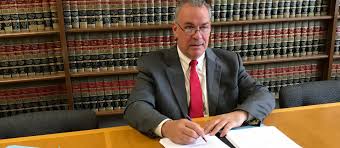 If you have questions or you have received a NYPD disqualification and would like to schedule a free consultation, please contact Kevin Sheerin at 516.248.0040.
Email: kevin@sheerinlaw.com
Website: www.sheerinlaw.com
Blog: civilservice.sheerinlaw.com
Facebook: Law_Office_of Kevin_P._Sheerin
Twitter: @DQLawyer