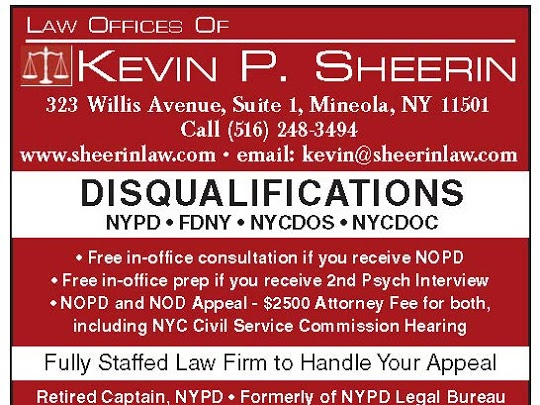 The first notice you will receive when you are NYPD disqualified is a Notice of Proposed Disqualification or NOPD.  You will have 30 days to respond to this NOPD.  It is recommended that you consult with an attorney to protect your rights and make the most compelling arguments to increase your chances to get a reversal of your NYPD disqualification.
Click link to view video:  NYPD Disqualification
If you have questions about your disqualification and would like to schedule a free consultation at my Mineola office please do not hesitate to call me at 516 248 0040.
Email me: kevin@sheerinlaw.com
Visit my website: www.sheerinlaw.com