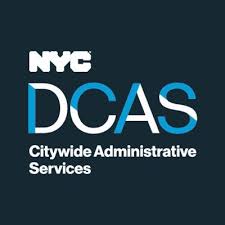 New York City's Department of Administrative Services writes, administers and grades all Civil Service Exams.
A Notice of Examination states the job requirements for a civil service title. A Civil Service job candidate when filling out the application, which is often online, should keep the job requirements in front of them as they fill out the forms.
You must write that you performed the specific tasks listed in the job requirements for at least the minimum amount of time listed for the job. If you are not specific regarding the tasks you performed with the percentage of time you performed them you will be disqualified.
The first appeal is to the Committee on Manifest Errors (CME). You will be allowed to explain that you have the required experience as listed in the Notice of Examination but it still may be "too little, too late", and you may receive a letter that your next appeal would be to the New York City Civil Service Commission.
You may also want to take a photo of the tasks page as you fill it out just in case of a software glitch.
Failure to write that you performed the tasks listed in the Notice of Examination will result in your disqualification.
Visit civilservice.sheerinlaw.com for more civil service law information
Teachers can visit attorneyforteachers.com
If you have any questions or would like to schedule a free consultation at my Mineola office, please do not hesitate to call me at 516 248 0040.
Email me: kevin@sheerinlaw.com
Visit my website: www.sheerinlaw.com
Read my blog: civilservice.sheerinlaw.com
Facebook: Law_Office_of Kevin_P._Sheerin
Twitter: @DQLawyer
nypd psychological disqualification appeal / nypd disqualification appeal lawyer / nypd psych appeal success rate / nypd psych disqualification reasons / nypd disqualification list / appealing nypd psychological / nypd nopd appeal success rate / nypd character disqualification